Read below to learn more about our founder's story and the mission of F4.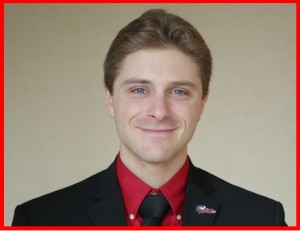 It has been on my heart to change the world and create a better future for everyone; especially those in need. Starting at the age of six, I joined my family annually to serve food at a local homeless shelter.  In my sophomore year and on a holiday break from Villanova University, I volunteered at a "Breakfast with Santa" event.  I asked the caterer if he would consider donating 25 meals for a local homeless shelter that my family would be serving over the holidays.  He agreed.  That experience helped to shape my vision and purpose to change the world by feeding the hungry.
In 2010, I expanded my efforts of feeding the hungry by soliciting restaurants for prepared meals so that my extended family and friends could help serve 1,000 people across several states.  Motivated by the knowledge that Americans waste 40% of all food, in 2011 I officially registered Fiorenza's Food For Friends (F4) as a 501(c)(3) Non-Profit Corporation of the Commonwealth of Pennsylvania.
The center of who I am and the pillar the charity was established on was in my Lord and Savior, Jesus Christ.  It is through my faith in Him, that I have felt compelled and motivated to end this tragedy of food insecurity that affects so many people around the globe.  I am fortunate to have the support of so many that are enabling me to build a lasting legacy of positive change and hope.  By Serving others with Integrity, I believe we will be able to create a brighter future providing Hope to others that are suffering daily.  I am confident that others will join me with accomplishing F4's vision of "creating a world without hunger."
Derek Fiorenza
Learn more about our team in the video below!