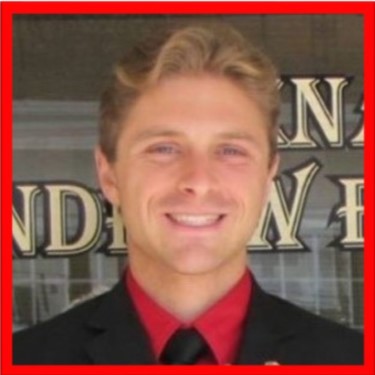 Derek Fiorenza
President/CEO
Derek founded Fiorenza's Food For Friends (F4) in 2011. Derek serves as the President and CEO of the non-profit organization, (F4). He began committing his life to service at the age of 19 as a sophomore at Villanova soliciting the donation of warm meals to serve with his family at a shelter around Christmas time. F4 creates "Hunger Awareness", and serves as a facilitator by connecting sources of food (non-perishable food items and perishable food items) to non-profit agencies that serve food to hungry recipients in need. Additionally, F4 rescues perishable meals from restaurants, and delivers those meals to homeless shelters in need.
Derek's full time occupation is as a professional retirement plan specialist, serving as the Chief Operations Officer/Chief Compliance Officer for Summit Group Retirement Planners, Inc. Summit Group works with employers on the design, installation, and ongoing servicing needs of company's retirement planning needs.
Derek attended Bishop Shanahan High School where he graduated in 2005. He received his Bachelor of Arts degree in 2008 as a graduate of Villanova University in Communication, and in 2010 he received his Master of Science degree in Business Administration from California University of Pennsylvania. While obtaining his Master's, Derek punted for the football team and was named to the All Region, and All Conference teams 3 years in a row.
Derek is a monthly contributing author to The Chester County Chamber of Commerce's newsletter with his column, "Retirement in America". He also chairs the Saint Aloysius Academy EITC/OSTC advisory council and is engaged in the National Association of Plan Advisors (NAPA) Government Affairs Committee dedicated to providing access to retirement guidance and support for hardworking Americans.
In his free time, Derek referees soccer, enjoys exercising, reading, cooking, and playing the guitar. Derek's fun food fact: Derek enjoys making granola, homemade Italian marinara sauce, and pizza with friends.
"It is my goal to live a purposeful life serving my clients, putting the needs of others before my own, and helping to build up the communities in our country through my philanthropic ventures."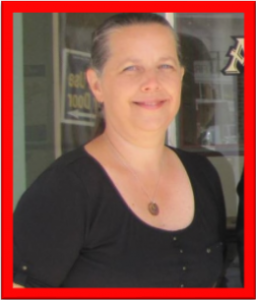 Brenda Russell
Executive Director
Brenda Russell was seeking a volunteer opportunity in her community when she read an article in the local newspaper about Fiorenza's Food For Friends (F4) seeking volunteers. She attended many meetings knowing that she could help. After leading efforts to establish F4's food rescue program, she began serving as the Executive Director of F4. Brenda provides leadership and direction toward the achievement of the organization's mission to, "connect sources of food to recipients in need." She has been instrumental in building the organization's programs while continuing to focus on fundraising and administration. Prior to joining F4, Brenda had a career at The Vanguard Group for over 25 years managing a team of Project Managers.
Brenda volunteers her time with other nonprofits in the community; recently being honored by the Downingtown Area Senior Center with the Ward E. Bailey Friend of the Year Award for continuing service. She owns and operates a small business, Victoria Orchard, with her sister. A long time Downingtown resident, Brenda enjoys family, friends, and travel.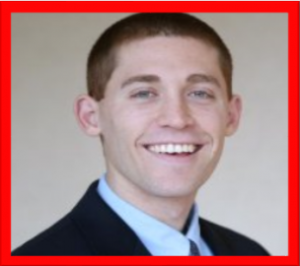 Matt Restaino
Chairman of the Board
Matt currently serves as the Chairman of the Board of Director's for Fiorenza's Food For Friends (F4). Matt has volunteered with F4 since 2011 in different capacities, including serving as Director of Fundraising. Matt works as a Business Development Manager for Constellation, creating custom energy management solutions for commercial and industrial customers to assist them in achieving their goals.
Matt is a graduate of the University of Delaware where he earned his Bachelor of Science degree in Finance and Economics. Matt enjoys playing and watching sports, especially soccer. He and his wife Kayte live in Pike Creek Delaware.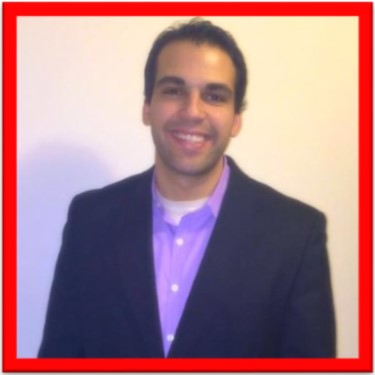 Jason Litman
Chief Operations Officer
Jason has always had a heart to give back to the community. As a high school student at Bishop Shanahan High School, he was president of the school's Community Service Corps (CSC) and while at college, he continued to do volunteer work in the community. After graduating college, his best friend, Derek, asked him to join the executive board of F4. Now, as COO of F4, Jason oversees all logistical, process-related, goal-setting, and continuous improvement activities.
Professionally, Jason works as a Corporate Buyer for Jetro/Restaurant Depot, one of the largest wholesale grocery chains in the country. Prior to working for Jetro, he worked as a Project Manager for Reckitt Benckiser, a Logistics Manager for Nestle, and an Area Manager for Amazon.
Jason obtained his bachelor's degree from Penn State University in 2009 with a major in Supply Chain Management and a minor in Sociology. He is currently pursuing his MBA online at Indiana University in Bloomington. Jason resides in Parsippany, NJ and enjoys spending time with his fiancé and fellow volunteer, Jeisy, seeing family and friends, working out, watching sports, attending concerts, and traveling the world.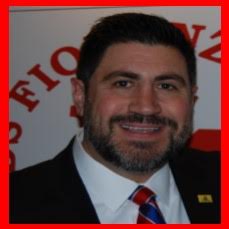 Ted Zobian
Chairman of the Board of Presidential Advisors (BOPA)
A native Pennsylvanian, Ted's commitment to serving his community was fostered from an early age. Through the influence and example set forth by his father, his three brothers, his church and the Boy Scouts of America, Ted came to recognize and appreciate the difference even one person can make when help is needed. His professional calling is as a trusted financial advisor at Merrill Lynch Wealth Management, but his true passion is his family: his wonderful wife, Melanie, and their twin sons, Teddy & Charlie.
Ted met F4 Founder Derek Fiorenza through Mike Cappelletti, a mutual friend, in the summer of 2015. Derek's vision for F4 and his passion for creating a world without hunger is so contagious that Ted immediately joined the team. Ted initially was a member of the Board of Presidential Advisors ("BOPA") but soon thereafter took over as the Chair of BOPA to assist Derek and F4 Executive Director Brenda Russell with leading this team of religious, civic and business leaders. The BOPA's role is to support F4's vision by devoting time, contacts and expertise to raise private funds. Ted is always on the lookout for dynamic people to join the BOPA so please reach out if you are ready to join the team.
In his spare time Ted contributes his energy and knowledge of philanthropic strategies for fundraising to other non-profits such as Habitat for Humanity of Chester County and Philadelphia Freedom Valley YMCA.